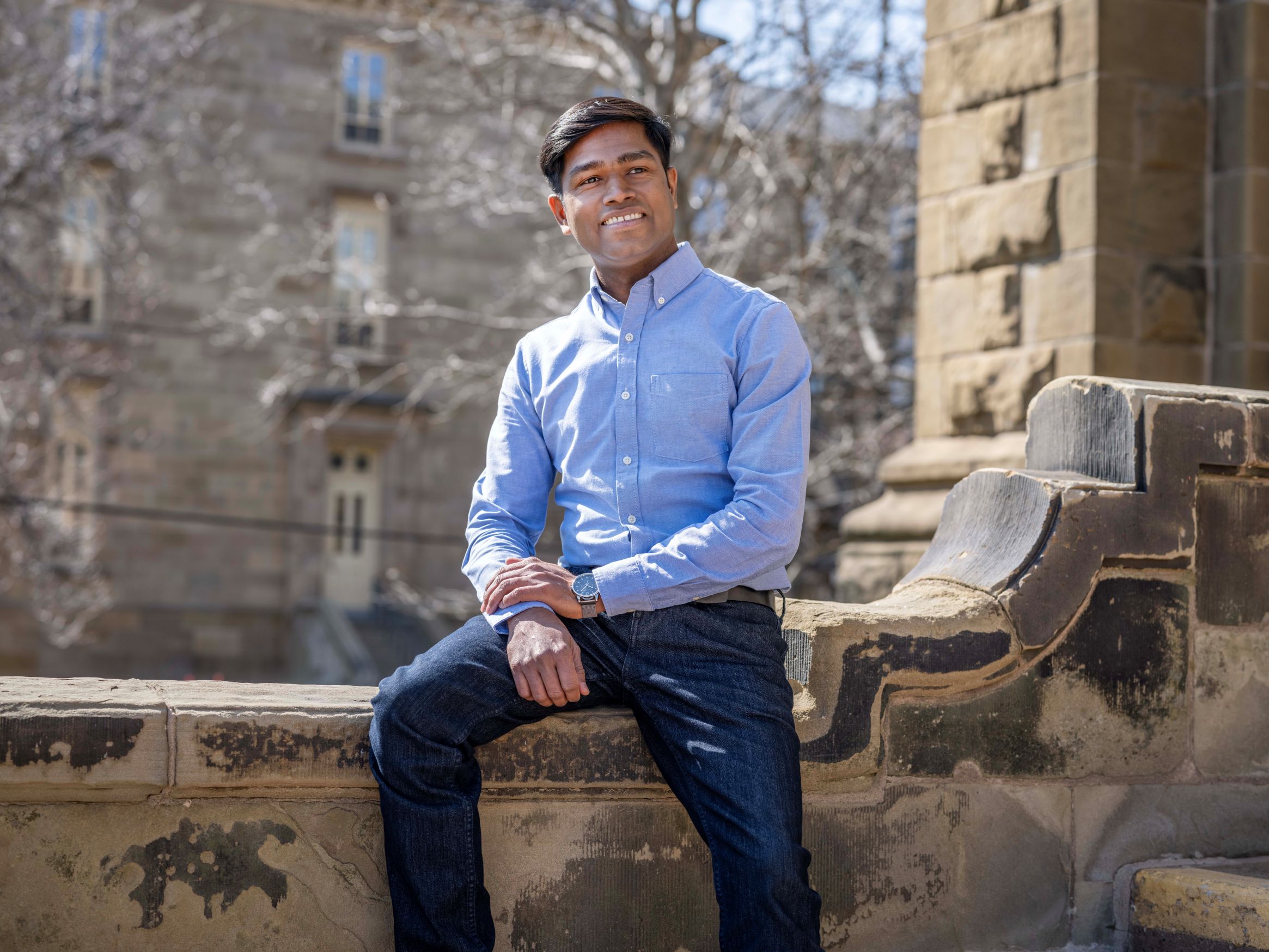 Sanjeewa Rajapaksha, PCP
Payroll Officer,

Public Schools Branch, Stratford, PEI
Sanjeewa Rajapaksha moved with his wife and son from Sri Lanka to Prince Edward Island to build a life together here in Canada. With the addition of two beautiful daughters and a growing career in payroll since then, it seems to have been a success.  
As Sanjeewa and his young family settled into their new home of Stratford, PEI, he took on some odd jobs here and there until his sights became set on earning his payroll designation. Back in Sri Lanka, he had worked in accounting and logistics, so payroll felt like a natural fit. In 2015, he successfully completed his PCP.  
Before long Sanjeewa landed a job with a construction company called Atlantic Enterprise working in their accounting and payroll department. There, he managed payroll for about 20 employees and it all came pretty easily to him. He stayed in that role for six and a half years before joining the Public Schools Branch as a Payroll Officer, where he currently works. Now his responsibilities have grown exponentially, as he works with a team who manage payroll for 22 schools. It's a job Sanjeewa describes as an exciting challenge.  
"It's always changing, and there is lots of responsibility," he says. "But I love it. The challenges and the responsibilities make me work hard to ensure I'm getting it all right."  
Working for a school board feels like a good fit for Sanjeewa – he's a passionate lifelong learner who, despite being a busy father of three and working full time, is also pursuing his degree in Business Administration. He admits he has experienced a steep learning curve since entering the field and wants to do everything he can to be successful. 
Sanjeewa would encourage anyone who enjoys numbers and problem solving to consider a career in payroll.  
"It's a nice area to get in to," he says. "There is so much learning. Every day there's something new to be learned. I really enjoy it!" 
When Sanjeewa does manage to find some time to himself, he loves to play cricket, which reminds him of his friends back in Sri Lanka – but more often than not, he's spending his spare time playing board games with his kids or taking them for walks to enjoy the beauty of their home in Prince Edward Island.  
"It's a beautiful island," he says. "We really love it and are so grateful to call this home."