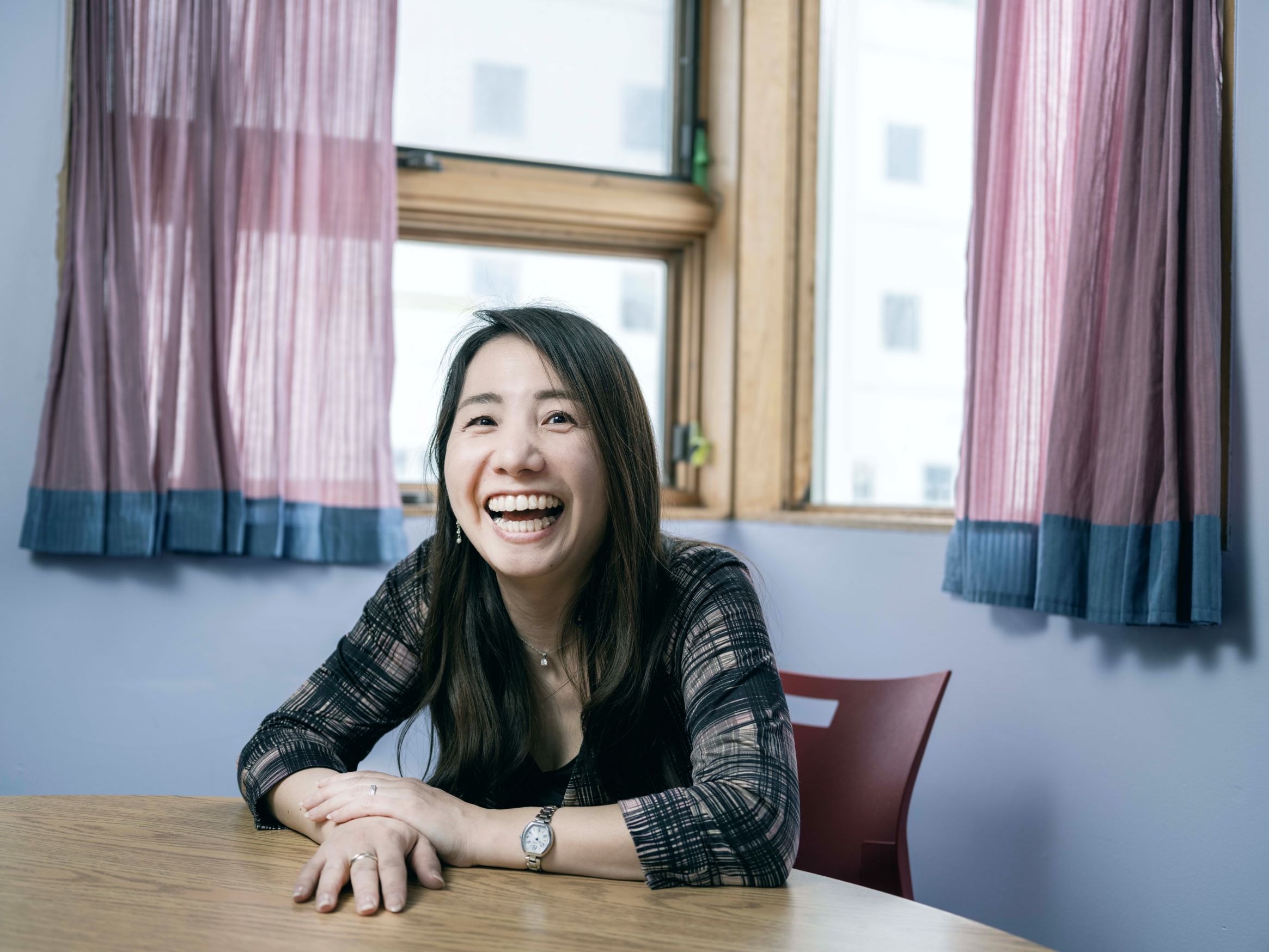 Akiko Shimada, PCP
Finance and HR Manager, Inclusion Northwest Territories, Yellowknife, NT



Akiko Shimada first came to Canada to work as a tour guide for Japanese travellers looking to explore the Rocky Mountains. What started as a working-vacation turned into so much more. 
After falling in love and getting married, her husband – also in the Japanese-travel industry – convinced her to relocate from Banff to Yellowknife, in the Northwest Territories. While Yellowknife wasn't her first choice, she found much to love about her new home. One of the best things, she says, is the opportunity.  
She explains that many people come and go from Yellowknife, meaning the work opportunities are plentiful, which she experienced firsthand. Back in Japan, she had done a bit of office and reception work, but only discovered the world of payroll after she moved to the North. She sought out a co-op position in accounting, which she secured at a small company. In the role, she was exposed to many aspects of the business' finances: accounts receivable, payable and payroll. It turned out, she really enjoyed payroll! 
As she became familiar with her payroll responsibilities, she also found herself becoming hungry for more information. She realized, however, that while people were able to teach her to run payroll, they didn't really understand why they were doing the things they were doing or how to properly address mistakes. She had lots of questions and wanted to grow in the field, but knew she needed to seek a deeper education. So, she began her PCP classes with the National Payroll Institute.  
With two young children and working full-time, it was tough, but she successfully completed her designation and soon after accepted her current role, as Finance and HR Manager at Inclusion Northwest Territories.  
"I like that I get to help employees," she says. "Whether it's helping them understand EI or parental leave, or helping them get a caregiver benefit, I can help them through some very important times. And if I don't know the answer, I can find it."  
She knows that her payroll knowledge has power. 
In the future, she'd really like to see the industry become more accessible to entry level professionals.  
"I want to see new people being given a chance," she says. "It's hard to get the experience needed to get your first role." 
She feels she was very fortunate to find a career that she loves in payroll and wants to see that opportunity open to more people. She would encourage her fellow established payroll professionals to lend a hand to newcomers, share their knowledge and be a mentor to those who need one. 
For those looking to break into the industry, she urges them to get experience any way they can. Be that through volunteerism or finding relevant entry level positions – like she did as a cashier – there are ways to build your resume that can help you get your foot in the door.   
When Akiko has time away from work, she spends it with her family. While she misses snowboarding the mountains of Banff, as a family they've started cross-country skiing. Her son and daughter also love Pokémon, she's picked up the unique hobby of crocheting Poké Balls for them! Parents will relate – she'll do anything for her kids!