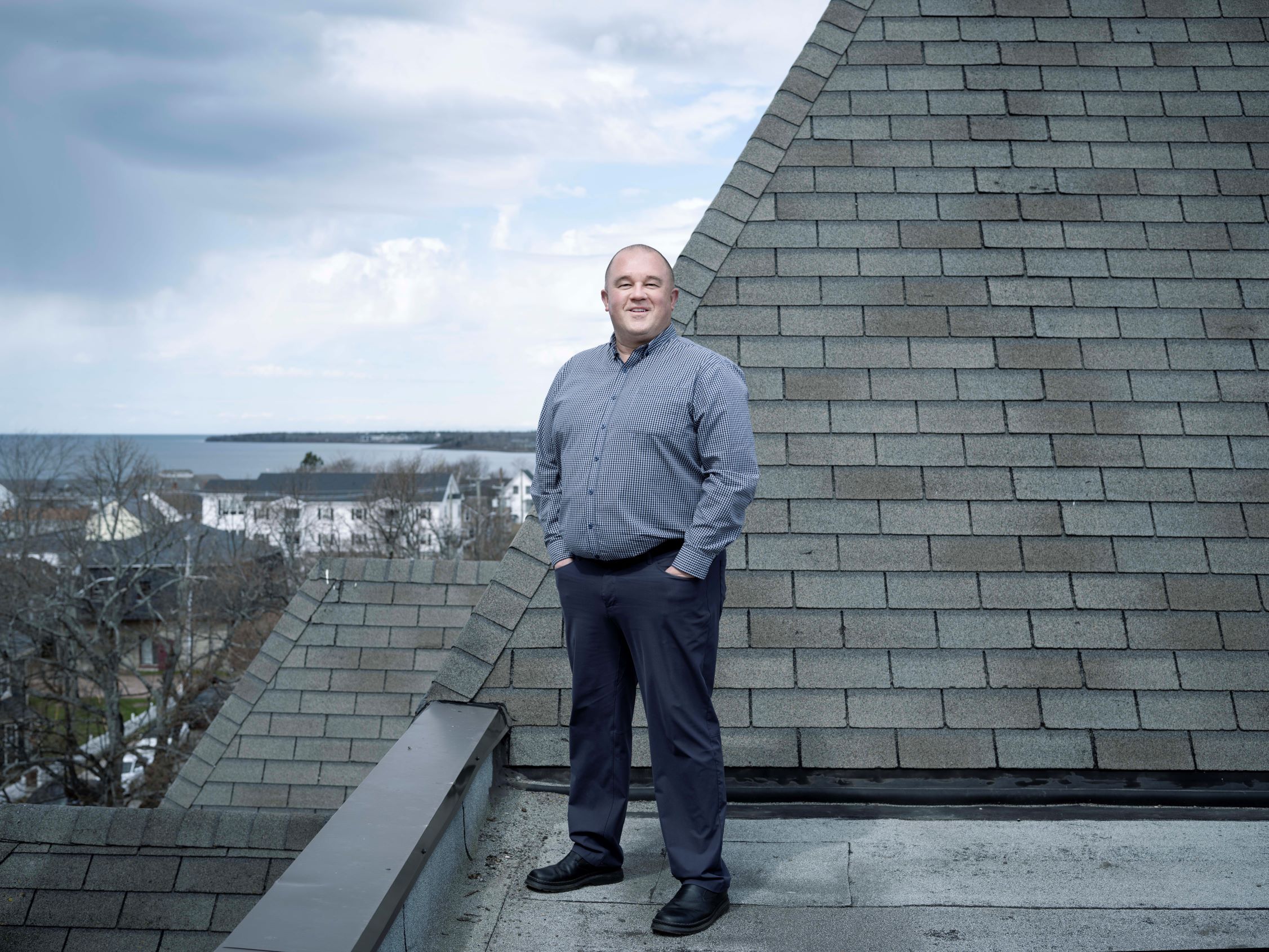 Brian

Hawrylak

,

PLP
Managing Director, HR, City of Summerside, Summerside, PEI



Brian Hawrylak is not one to back away from a challenge. Even though he was training 20 hours a week in preparation for his first Ironman triathlon, when he was presented with an opportunity to take on payroll  – after 12 years working at the company in a completely unrelated role – he said, "why not!?" 
Born and raised in Cape Breton, Nova Scotia, after high school Brian moved to Halifax to attend St. Mary's University, where he graduated with a major in human resources. He began working with the City of Summerside, PEI in their special events department, eventually moving into a communications role. So, when his boss came to him with an offer to take a payroll position, it was a surprise.  
"I had no practical payroll experience at all," he says. "But I had been taking on progressively more responsibility in my roles, and I think my employer saw that I had the work ethic, was willing to learn and would put the necessary time in to succeed in payroll." 
Proving them right, Brian began taking his Payroll Compliance Professional (PCP) designation courses soon after accepting the position, and a few years later completed the Payroll Leadership Professional (PLP) designation program as well.  He felt like he was facing a steep learning curve, but true to his nature, he tackled it head-on. 
He has now been excelling in the payroll field for over 11 years but remembers the early days on the job well.  "When I look back on the first few weeks, it was overwhelming. I had a lot of early mornings on pay days when I would wake up just to ensure the pay was direct deposited in the bank."   
Brian's now Acting Director of HR for the City of Summerside, but he remains hands-on with payroll. He recognizes that isn't always the norm for many organizations, but he does feel that the skills needed to be successful in HR are increasingly becoming in-demand in payroll as well.  
"It's a great career," he says of payroll. "People are always going to need to be paid, so there's always going to be a job there and there's lots of opportunity for advancement." 
He also notes that it's a great time to get into the field. Witnessing the peaks and valleys of the job market firsthand, he feels there are more opportunities than ever before.  
Outside of work, Brian likes to keep active and involved in his community. For the past 12 years, he's been on the Board of Directors for BGC Summerside (formerly called the Boys and Girls Club), a non-profit organization devoted to helping children in his community. As part of its mandate, the group offers transitional housing to families in need and is developing an affordable–housing complex as well – a project he's proud to be part of.   
Be it civic engagement, an Ironman competition or a 180-degree career change, you can tell Brian is invigorated by stepping out of his comfort zone.  
"It's very rewarding when you set a goal and reach it."