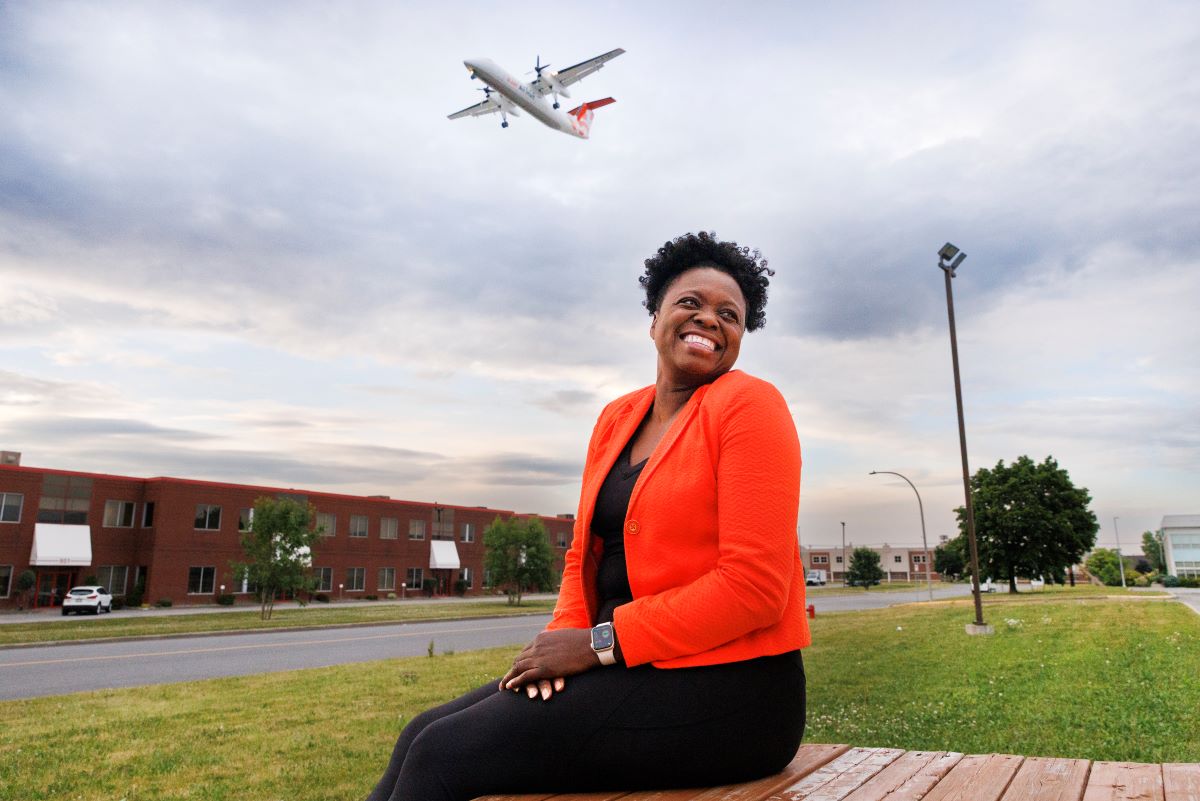 Carline

Cinéus

, LAP
Paymaster,

L3 HARRIS MAS INC., Mirabel, QC



For Carline Cinéus, it's all or nothing. Originally from Haiti, she has a real passion for life and never likes to do things halfway. In addition to being an active mother of three children, she's also an avid runner.  
She first came to the payroll industry after studying at CDI-Delta College. After completing her studies and co-op placement program, her program director proposed a repayment plan for her loans and scholarships. Carline, a new graduate who was working for Discount Car Rental at the time, asked the director to help her find a good job instead. The director pointed her to a job in payroll. As a result, Carline started her career at Ceridian, where she handled payroll operations for small businesses. She remembers making lots of phone calls to collect all the data she needed to fill out the payroll information. A year later, she transferred to a new role in the outsourcing department, where she took charge of payroll for larger businesses. These new duties enabled Carline to develop additional skills, like managing union deductions and remittances.  
"Payroll is an art," she says. "You can't just push a button to get things done. You have to think about every detail, because everything we do can have consequences for employees."  
Carline continued her career as a payroll technician at Stikeman Elliott, a prestigious law firm, where she oversaw payroll for the Montreal, Calgary and Vancouver offices. In her five years there, she rose through the ranks to become Payroll Coordinator. In 2009, Carline faced a choice between two career paths: continuing her development in payroll or starting a new career in law. She chose to remain in the payroll industry. In 2015, she earned her Payroll Leadership Professional designation from the National Payroll Institute. And because she never does anything halfway, she committed to volunteering for the Institute, and encouraged a number of friends and acquaintances to pursue a career in payroll as well.  
In June 2020, however, the COVID pandemic ended up having a significant impact on her professional life at a time when she was working as Payroll Director for Drakkar. Her position was eliminated, and Carline decided to take a professional break.  
After a brief pause, Carline reconnected with the career she had always loved, as a Paymaster, this time, at L3Harris, a company specializing in aviation and radio communications. Based in Florida, it also has branch offices in Mirabel and Toronto. Carline appreciates the company's values, with their emphasis on diversity, inclusion and professional development.  
After nearly 17 years in the field, Carline still has a passion for payroll and sees a promising future for the industry. She feels that though the profession continues to evolve as technology advances, human expertise continues to be an essential part of payroll specialists' job duties.  
"Payroll professionals need to be guides and points of contact, because a lot of people don't understand the nuances and complexities of payroll," she says.