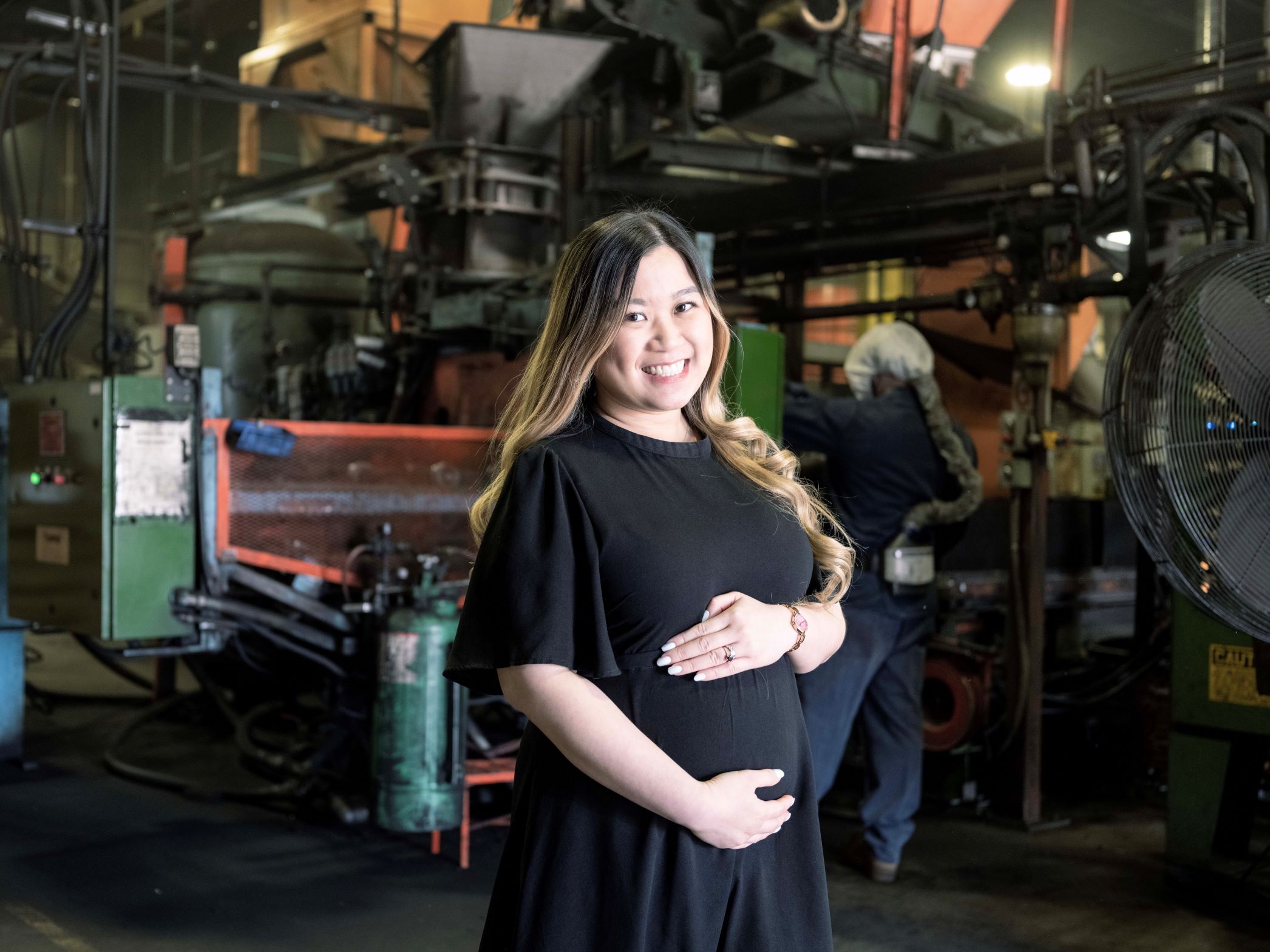 Geraldine

Suzet

Ramirez

-Baldonado

, PCP
Payroll Administrator, Dixon Group Canada, Winnipeg, MB



A lot has changed for Suzet Ramirez- Baldonado over the past decade since moving from the Philippines to Winnipeg, Manitoba. There, she was a registered nurse. Here, she is a designated payroll professional. There she was dealing with patients, here she is dealing with employees. The one thing that has stayed consistent is that she loves to help people.  
When Suzet arrived in Canada, she initially wanted to continue pursuing nursing, but found it challenging to re-establish herself in the field in a new country. So, instead, she enrolled in an accounting program at Robertson College, where she quickly took a keen interest in payroll.  
She jumped right in after graduation and has now been working for three years at a manufacturing company called Dixon Group Canada Limited.  
While her career has certainly switched course, she finds the work just as rewarding.  
"I'm helping employees," she says. "I'm teaching them, I'm showing them what RRSPs are, how payroll works, how to access their benefits and pension. Payroll is so much more than what most people think it is." 
Suzet has seen a shift in the nature of her payroll work since she joined the field. The most notable of which has been the rapid shift to computer-based solutions and the move to remote work. She feels the benefits of these advancements, and the opportunities they created for organizations, were made clear during the pandemic.  
In her company, she works at the head office in Winnipeg, but they have offices in Alberta, Ontario, Quebec and Saskatchewan as well, so the flexibility of remote work— as well as the ability to connect with employees digitally, is important. Especially since she is the only dedicated payroll professional for the organization.  
When Suzet thinks about the future of her payroll career, she's planning to pursue her PLP designation to be better equipped to strategically lead her organization's payroll processes. She recognizes that her organization has given her a great opportunity and a lot of responsibility and she's eager to rise to that challenge.  
"I believe that knowledge is power," she says. "If I learn more, I can contribute more." 
However, that will have to wait for a few more months, because currently, Suzet is spending her spare time catching up on her rest – she's is expecting a baby girl in the fall.   
She and her husband, who married in 2021, are excited for their new addition, and for all that the future holds for their family. One thing that she is sure of is that payroll will be a part of it!