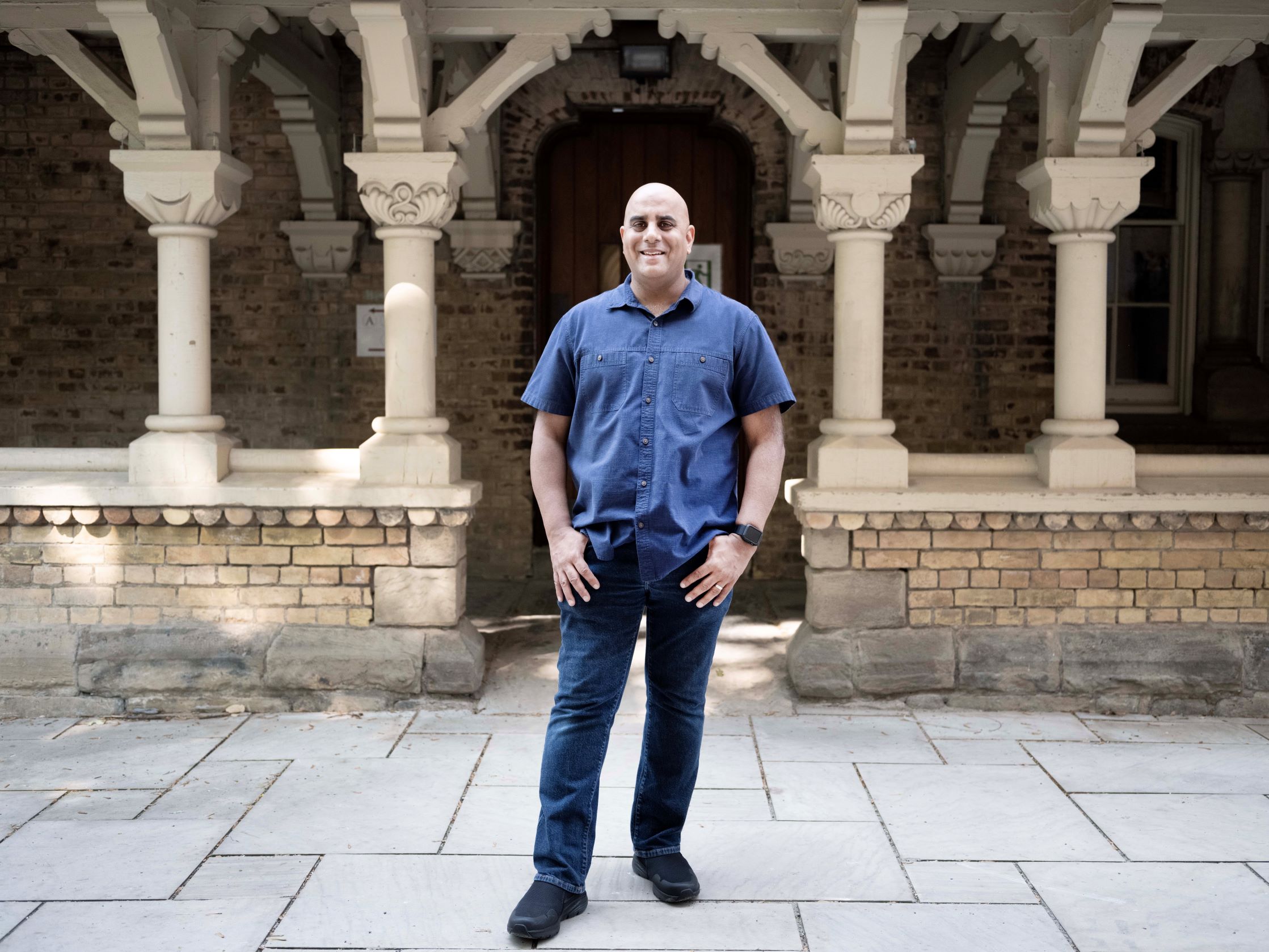 Jason Nazim

, P

CP
Payroll & Banking Analyst, University of Toronto Press, 
Mississauga, ON
Jason Nazim's path toward a career he loves in payroll has been anything but a straight line.  
After exploring architectural design and computer programming in his early 20s, Jason's journey toward payroll really began when he took what he describes as a five-year sabbatical in the Canadian Armed Forces Reserves. That experience provided him with structure and purpose, propelling him to return to college for business administration, specializing in HR.   
Graduating with high honours at the turn of the millennium, he took an internship and a couple of contract jobs before finally landing an HR Generalist Role with D&A Group Services, where he was the first member of the company's HR department. After more than a decade in that role, which included building the organization's payroll function from scratch, Jason decided to take on more by learning payroll.  
"At first, I was focused on learning how to use our payroll system – ADP Workforce Now – more effectively," Jason shares. "But I quickly discovered that if I wanted to manage payroll, I needed to be an expert in more than the technology. That's when I enrolled in my first PCP Course." 
Following six years as an HR and Payroll Specialist with D&A, in 2019, Jason received his Payroll Compliance Professional Designation – an achievement which he describes as, "a catalyst for making a big career change," and joined the University of Toronto Press team at the onset of the pandemic in March of 2020. He said that once he added the 'PCP' to his LinkedIn profile, he was immediately contacted by recruiters and invited to apply to payroll jobs. 
As the Payroll & Banking Analyst for the University of Toronto Press, Jason oversees a complex payroll that includes both unionized and non-unionized employees, as well as a few staff who live in the United States. Being hired only two weeks before offices shuttered in 2020, getting up to speed was a challenge — especially since doing so required learning a new payroll system. The payroll function in the organization also recently repositioned from being within the HR department to being a part of the finance department, which meant Jason again needed to evolve his skill set, this time to include banking analysis.  
Looking ahead, Jason believes that technology will continue to create new efficiencies for payroll.  
"Since I started in payroll, new technologies and system capabilities have enhanced my ability to help my employer and ensure that employees are paid accurately and on time, every time," he explains. "For example, I can use our system's test mode to work out bugs and test a change before it goes live. Moving to a cloud-based system has also been helpful — If our local system goes down, I can still process payroll from my laptop."  
Jason has also witnessed a shift in how payroll is viewed and the skills required of a successful payroll professional.   
"Payroll used to be thought of as a clerical function, but it's so much more than just processing numbers," Nazim says. "Payroll goes hand in hand with HR, which means that empathy, listening, communication and the ability to work across departmental lines are skills we all need more. Having a background in HR has also been useful to me because there is so much overlap between the two functions. When there is an employment standards issue or new requirement, I'm able to look at it from both perspectives to provide well rounded advice to management."  
Of course, Jason isn't all-payroll-all-the-time. Given his propensity for taking the road less traveled, Jason loves going for long walks through the streets and trails of Mississauga, Ontario, with his beloved wife, Danielle. Dedicated to family, he loves spending time with his parents and hanging out with his stepdaughter Makayla whom he describes as "16 going on 28." With Jason at their side, one thing is certain: Makayla and Danielle have plenty of adventure ahead of them.