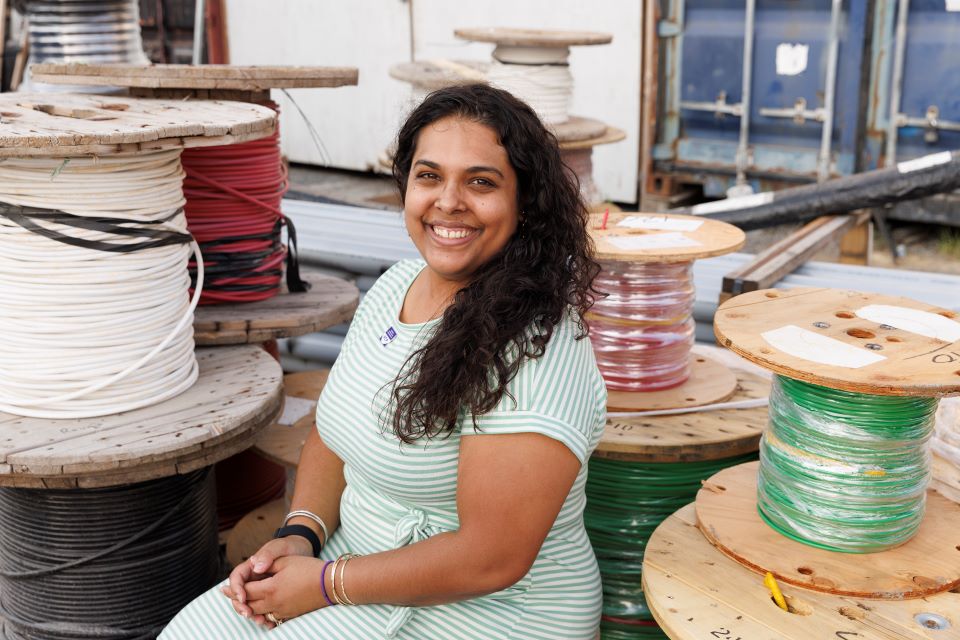 Katarina Veilleux, PCP
Human Resources Technician, Seguin Morris, Gatineau, QC
Katarina is a payroll expert who learned her profession in the school of life. She's a native of the Montreal region and the daughter of a former soldier. Before settling in Gatineau, she also lived in Quebec City and in Germany.   
Her unique life journey has made her something of a jack of all trades. She started her studies in translation, but after her first semester at university, she decided to opt for accounting instead, which she felt was a more pragmatic choice. Katarina secured a position at a financial services firm. After three years, she earned her certificate for the Autorité des Marchés Financiers. Her career in payroll then officially began with an administrative assistant position in a call centre, where she was in charge of payroll processing, for five years.  
From there, Katarina moved on to a job working for a Mechanical Contractor, a construction company. The Human Resources Manager who had hired her left for maternity leave, and Katarina stepped in to replace her. Today, she works for Seguin Morris, and with help from a colleague, Katarina handles payroll for 300 employees in three Canadian provinces. Her personal qualities and strong character have helped her in her career in payroll.  
"You've got to love challenges and embrace change," she says.  "You have to be patient and meticulous."  
She's always ready to look for answers to employees' questions about their benefits, paycheques and RRSPs. She feels she really makes a difference in people's lives.  
"Without payroll, not many people would go to work in the morning," she adds.   
Over the course of her career, Katarina has worked with a variety of payroll software. She notes the biggest change she has noticed over the years is that most of these tools can now manage employee benefits too. She also observes that payroll standards have changed in many provinces, especially with regards to maternity leave.  
Recently designated, Katarina believes that acquiring new knowledge has been a big development in her career.  
"I don't just have work experience. I also have a designation," she says proudly.  
As a foodie, Katarina feels payroll is like preparing a recipe.  
"There are directions you need to follow to get to the finished dish. If you don't follow them, or if you skip a step, it could turn into a disaster," she concludes.