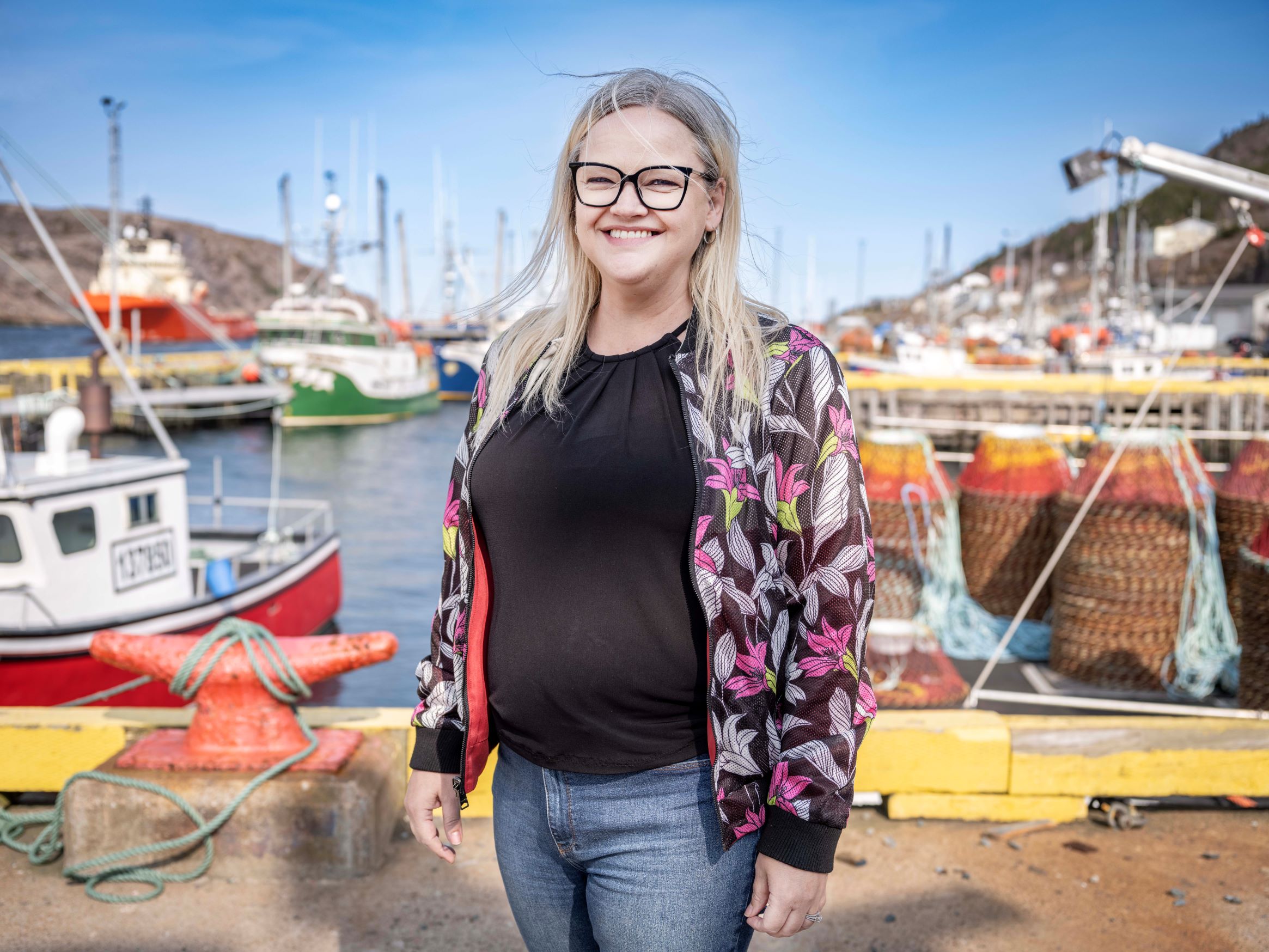 Leah Murphy

,

PLP
Founder, CEO, North Star Payroll, St. John's, NFLD



Leah Murphy describes herself as "someone who has never let her destiny lay in the hands of someone else." Her work today, which is helping to shape the future of payroll, is a testament to just how true that is.   
Born and raised in St. John's, Leah's passion for payroll was ignited after going back to school and gaining a diploma in business administration and being hired by Stella's Circle — a Newfoundland-based charity that focuses on homelessness and community outreach. Although she was initially responsible for accounts payable and receivable with the charity, it wasn't long before she proudly became known as "the weird payroll lady."  
"Payroll wasn't my focus at first, but then one of my supervisors went on an extended vacation, and I was asked to step in to process payroll. Well, he came back, but I never stopped managing payroll from that moment on," she says.  
A new manager, seeing her natural talent for payroll, encouraged Leah to pursue her PCP designation, providing her with the foundational knowledge she would lean on going forward.   
After nine years with Stella's Circle and a short stop afterward, the next significant steps in her career came when Leah joined a big oil and gas company.   
"I was ready for a new challenge, and working with a multinational company broadened my horizons," she adds. "Not only was I responsible for Canadian payroll at a much bigger organization, but I was also required to manage payroll for expats working in Canada and staff moving back and forth across the border."  
Unfortunately, as can happen from time to time, the company decided to move all payroll to a shared services unit in Texas. And so, after training her replacement on the nuances of Canadian payroll, Leah found herself looking for her next professional adventure.   
After taking a short-term gig and assessing what she wanted to do next, Leah decided that it was time to take matters into her own hands and opened a payroll consulting business to help smaller companies manage payroll in an expert and professional manner.  
 "A lot of small and growing businesses aren't at a stage where they can employ a full-time payroll professional – but that shouldn't impact their employees," Murphy explains. "As a consultant, I ensure that my clients can seamlessly outsource their payroll and be confident that it will be managed professionally, in compliance with all legislation, accurately and on time." 
Working in this capacity led Leah to recognize a challenge faced by businesses like hers, tasked with managing the payroll of multiple employers at once. Because she is not internal to any of her client's businesses, there are inevitable information bottlenecks that frequently have the potential to impact payroll accuracy. To solve this problem, she once again took matters into her own hands by developing a technology solution, purpose-built for organizations to manage the payroll of multiple employers at once (for example, bookkeepers and accounting firms).   
Leah's platform borrows ideas from different solutions she has used throughout her career, strips away unnecessary bells and whistles, and then layers in a unique client management suite that uses AI to sort unique client inputs into her payroll system. Much to Leah's delight, this unique solution was accepted into a leading technology incubator, first for an initial eight-week program to determine viability and then a subsequent three-year term. She's scheduled to fully graduate from the incubator later this year, and her solution has now launched in its testing phase. She's looking forward to making it more widely available across Canada and other countries in the near future, so more payroll professionals can benefit from its capabilities.   
"The future of payroll is going to largely be connected to technology," says Murphy, reflecting on her journey. "When I started, I couldn't have guessed that this is where I'd be today… and it's exciting that I still don't know what the future will hold."  
Whatever path lies ahead, one thing is for sure. Leah Murphy will blaze her own trail.