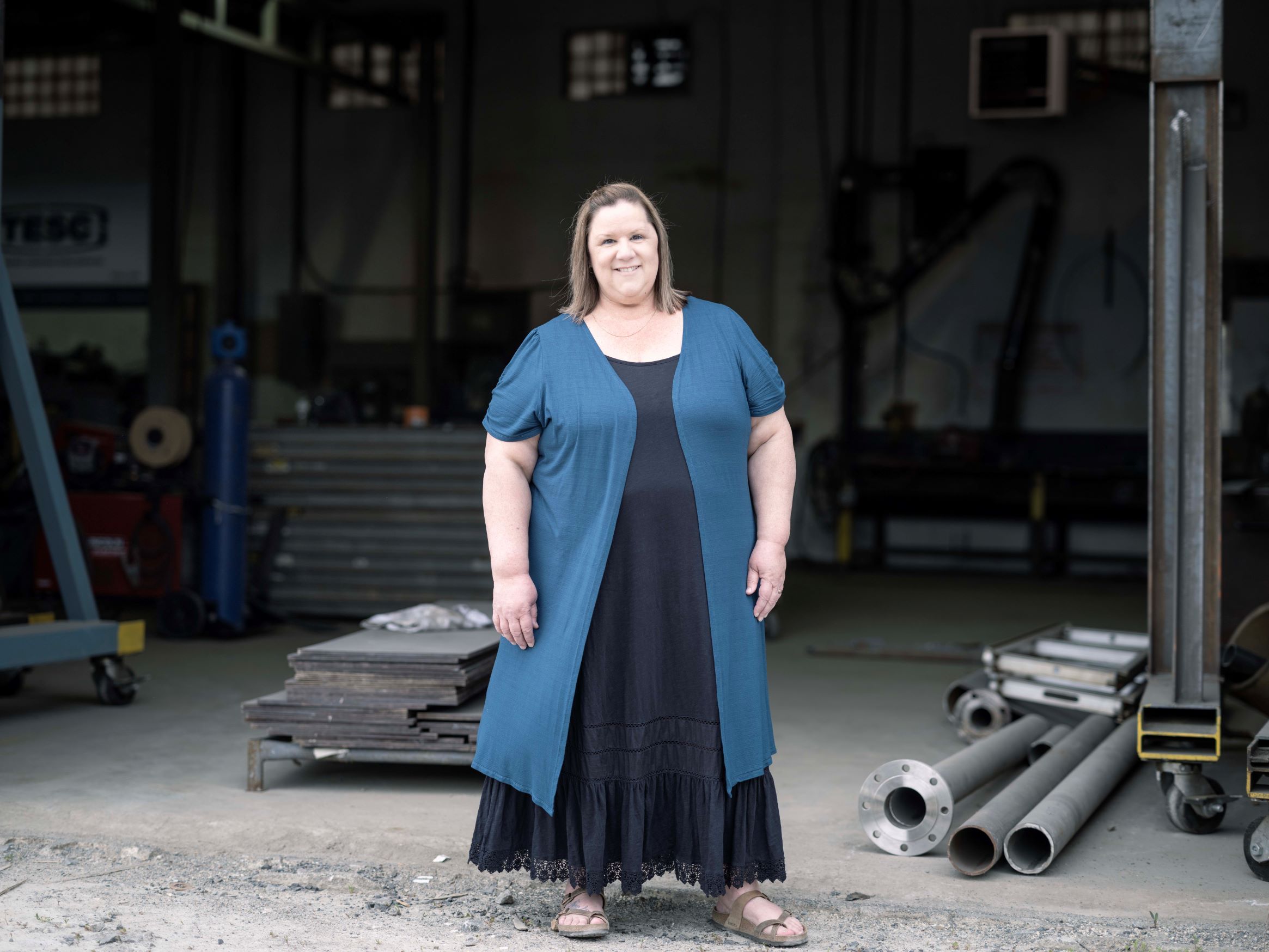 Lyane
Sauvé
, PLP
Payroll Administrator,

TESC Contracting Company

Ltd., Sudbury, ON
When she was younger, Lyane Sauvé saw herself moving away from Sudbury, Ontario, where she was born and raised. But things don't always turn out the way you plan – sometimes, they turn out even better.  
What has kept Lyane around is family. She's married, and has two (now grown) sons, but back in her early twenties when she had her first son, she wanted to stay close to home – and from then on there were always good reasons to stay. Now, there's no question, Sudbury is home. In the summer, you'll find Lyane and her family taking advantage of the sunshine at their backyard pool, or traveling when they can.  
Similarly, Lyane's career took an unexpected path as well. She originally studied and began working as a child and youth care worker. While she was passionate about pursuing the profession, the nature of the work, and especially the hours of shift work, were simply too taxing on a single mom of a two-year-old. So, she took stock of what else she knew she enjoyed – and decided to focus on the numbers.  
"I didn't necessarily focus on or decide to go into payroll, it's more of a position I fell into," she says.  
After returning to school for business accounting, she began working as an assistant to an accountant at the University of Sudbury, filling a maternity leave position. She had made such a good impression during that time, that she was then recommended for an opening at Laurentian University. What Lyane thought was just an informal meeting ended up securing her a position on their payroll team.  
Lyane worked in that role until an unfortunate accident required her to get back-surgery, which took her out of work for some time. Once she had recovered, an opportunity at Laurentian became available once again and they were eager to welcome her back on board – and she remained there for 20 years.  
"I started by taking care of the casual payroll, so all part-time people," she says. "Once I got the hang of that, of course, I wanted more responsibility. I liked the accounting part of it more than anything, so I just kept going to my supervisor and saying, 'Okay, give me more, give me more.' And I built my job by doing that. I just kept expanding." 
As her role kept expanding, she took courses to keep pace, earning her PCP designation and then not long after, her PLP designation as well. And her titles reflected her growing expertise; she moved from Casual Payroll Clerk, to Payroll Administrator, and eventually to Payroll Manager.  
"I went from an entry level position to becoming the manager of the department!" she says.  
She stayed in that position for three years until the stress of the pandemic made its mark. When she saw an opportunity to try something new, she went for it. She currently works at TESC Contracting Company as the Payroll Administrator. 
It's been a big adjustment moving from the public to the private sector, and a different pace of work, but Lyane is enjoying it – plus she's loving the short commute to work, as her new office is just minutes away from her home.  
Reflecting back on her two decades of payroll experience, Lyane recalls so much advancement in payroll.  
"When I first started at Laurentian, they had just gotten their first computer mouse," she laughs. "Before that, they just navigated everything with the keyboard. And everything used to be sent to the bank on a disk – and then there were the physical cheques. You'd go, get the cheques printed, pick them back up after, drop them off to everyone directly. It's really changed a lot when you think about it." 
At this point in her life, Lyane feels she landed in the right career—one where she had fantastic colleagues, and she was able to grow and become an expert. She recalls that an Earth Sciences professor used to come to her office at Laurentian, with payroll questions. 
"He would say 'I'm here to see the person who knows what they're talking about. If someone had questions about an earthquake, they would come to me. I'm coming to you because I need payroll help.' It was nice to hear that kind of stuff." 
And – she adds, she could not have come so far without the support of her family.