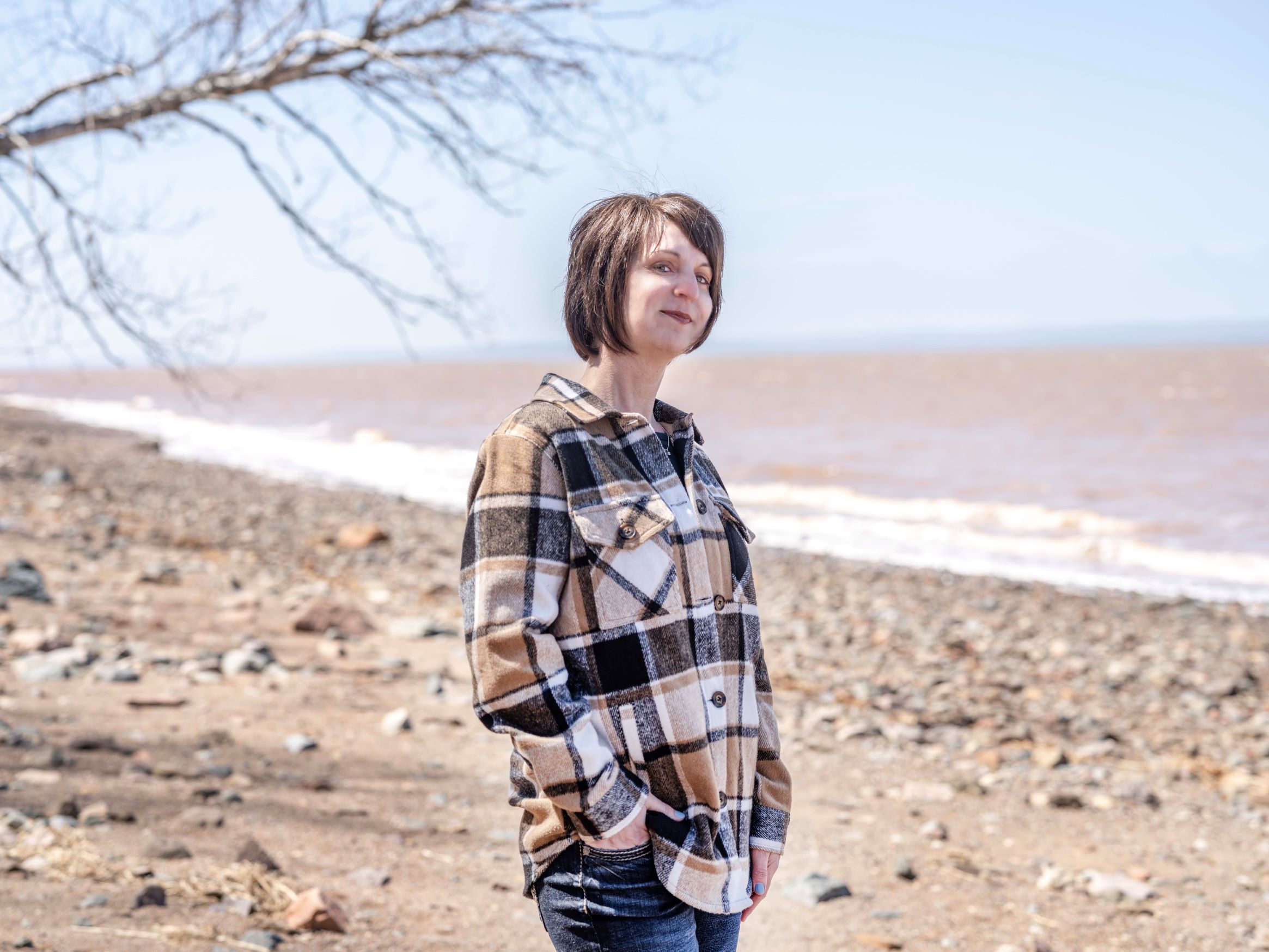 Mary Beaton, P

L

P
Entrepreneur

, Five Mile

River, NS
Mary Beaton is a true East-Coaster through and through. Born and raised in the small town of Five Mile River in Nova Scotia next to the shore, she loves the sense of community. Living in the town she grew up in, with her family all just a stone's throw away, she says it's a place where everyone knows everyone, and supporting local is the philosophy.  
"No matter where you go, you run into someone and they're always just willing to help you with whatever you need," she says. "I love that. I love the Maritimes!" 
When Mary began her payroll career 20 years ago at a retirement home, it was casual. It started out by filling in for people when they were on vacation, covering off payroll responsibilities, until eventually she was promoted into a benefits role, and then into a payroll role. She worked for that organization, building her skill set for nearly ten years before moving on to the media outlet, the Chronicle Herald, where she was promoted to Payroll Manager. At the same time, she worked towards her payroll designations, earning her PCP and shortly after, her PLP as well. 
Seeking a new experience, Mary eventually moved on to a short stint at a hotel as a Payroll Manager, until the COVID pandemic rocked the hospitality industry and forced her to take a break—something she had never really done before, even returning early from her maternity leaves for both of her children. Making the most of a challenging situation, Mary embraced the forced "pause," and spent an entire year with her family, reflecting on how she wanted to spend her time and her career. Eventually, she sought some assistance from the Community Business Development Corporation in Nova Scotia and decided to start her own business.  
"I'm actually a payroll contractor now," she explains. "And there's a huge need for it. A lot of businesses are struggling to find good people to hire on full time. So, there is a lot of opportunity to help organizations to process their payroll or help them implement new systems. I'm really enjoying it." 
Mary's business is growing rapidly with a number of big projects on the go for numerous clients and she's recently hired on her first employee to lend support. While Mary is happy to help on all fronts, what she's really passionate about is the analytics.  
"I love helping companies understand their workforce. Whether its their training, their overtime, their sick time, I love to jump in and ask 'how can we bring your costs down?' There's so much potential in these payroll systems that most organizations don't even know about. In most cases they don't even have their systems set up in a way that can maximize their value for them, so that's something I really like helping them out with and implementing for my clients." 
As an entrepreneur and a busy mom of two, Mary is constantly on the go building her business and managing "non-stop sports," but this new chapter in her life is especially fulfilling.   
In this chapter, she's able take what she's learned throughout all her experiences and give back in meaningful ways. She's able to be the boss she always wanted; someone who is kind and flexible and empathetic. And she's able to give back to the community that she loves by supporting the local businesses with their payroll needs.  
"It really makes it personal," she adds.