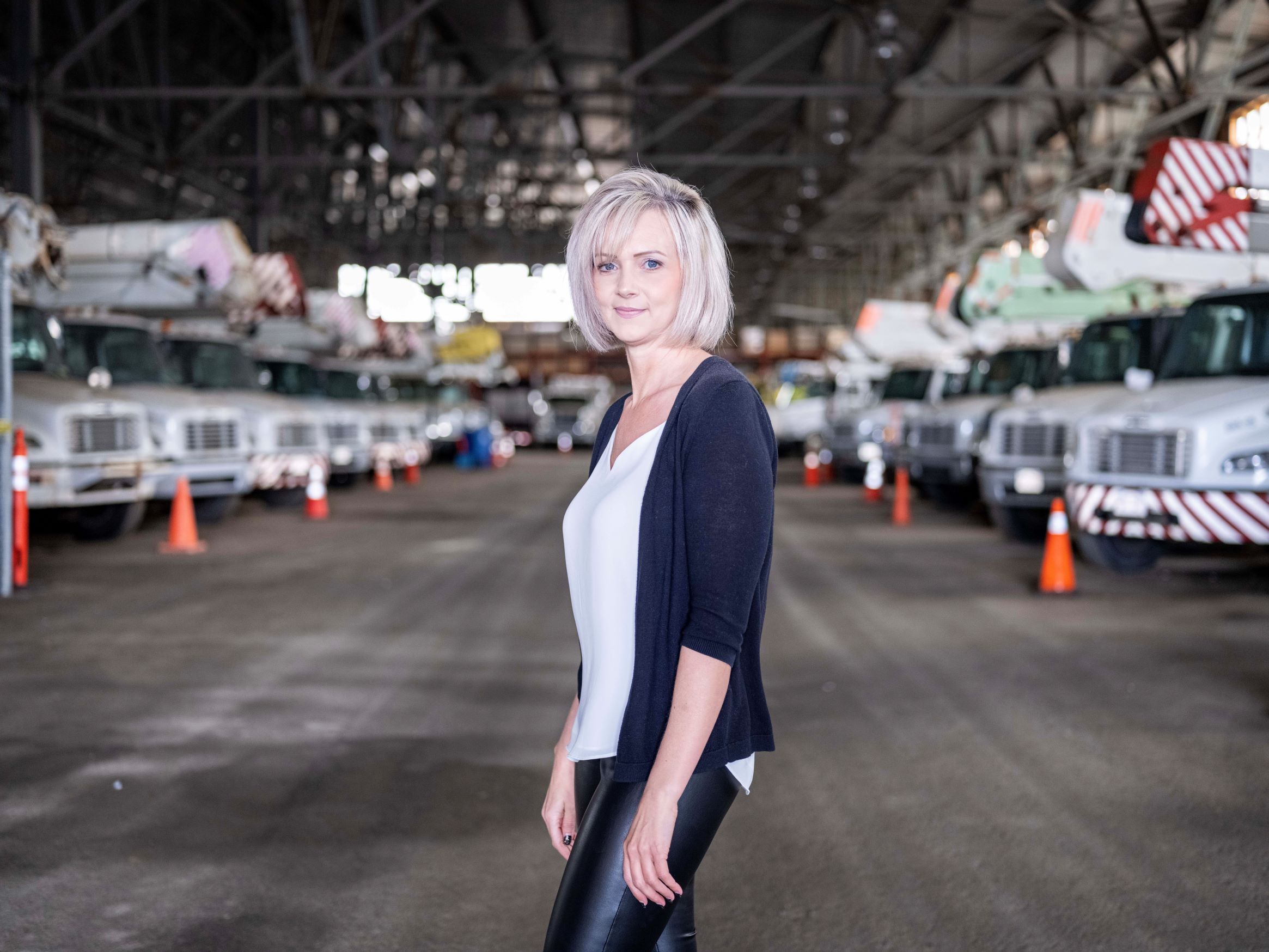 Michelle Tompkins

, PCP
Payroll Manager, Kline Construction,

Woodstock, NB



Michelle Tompkins would consider herself an introvert who loves to work behind the scenes.  
"I think most people who love numbers naturally are!" she says.  
Born and raised in Woodstock, New Brunswick, she's called the small town home all her life. She and her 11-year-old son love the proximity to family, and their circle of friends. Throughout the summer, you'll find them outside spending time at the pool or occasionally travelling to Fredericton to try out a new restaurant or do some shopping.  
Michelle has worked in the payroll field for almost a decade now, the past five years of which have been with Kline Construction under KJ Management as the Payroll Manager. Before payroll, she worked in the accounting field. 
"I thought payroll, like accounting, was all numbers. So when the opportunity came up to move into payroll I decided to go for it," she says. "It turned out to be way more than I thought it was going to be – but I loved it."  
Michelle had been receiving paystubs for years – but discovering all the work that went on behind the scenes was a shock. From getting employees set up for payroll and benefits, to learning to navigate the different technology systems – she quickly uncovered how dynamic and complex the role is.  
"Payroll is never the same from one pay period to the next, there are always changes." 
She recalls that when she started in the field there was a lot more paper, but things have rapidly become more automated over the past decade. She notes as systems continue to shift, from analog to digital to now, cloud-based, you can basically process payroll from anywhere – which she recognizes is a good thing, even if it's not her thing.  
While much of the world moved to a work from home environment during the pandemic, Michelle did not. She prefers to work from the office, and, as payroll was deemed to be an essential service to keep the economy moving, she continued to head in every day to ensure the 400+ employees across nine companies she processes pay for, kept receiving their paycheques – most of whom are also essential workers.  
"Our employees do everything from plumbing, electrical, architecture, engineering and telecom to storm restoration," she says. "Many of our jobs are in the Maritimes, but we also do a lot of work in the United States. When there is a hurricane or a snowstorm, we're usually one of the first places called – which always throws a wrench into things, in terms of payroll." 
In the future, to keep pace with the changes in the payroll industry, Michelle would like to gain more experience and grow her skillset on the HR-side of things. She currently manages the pensions and benefits and some accounting responsibilities for her organization but she's eager to continue growing professionally and taking more courses to expand her skillset. After a decade in payroll, she feels she's ready for her next challenge!