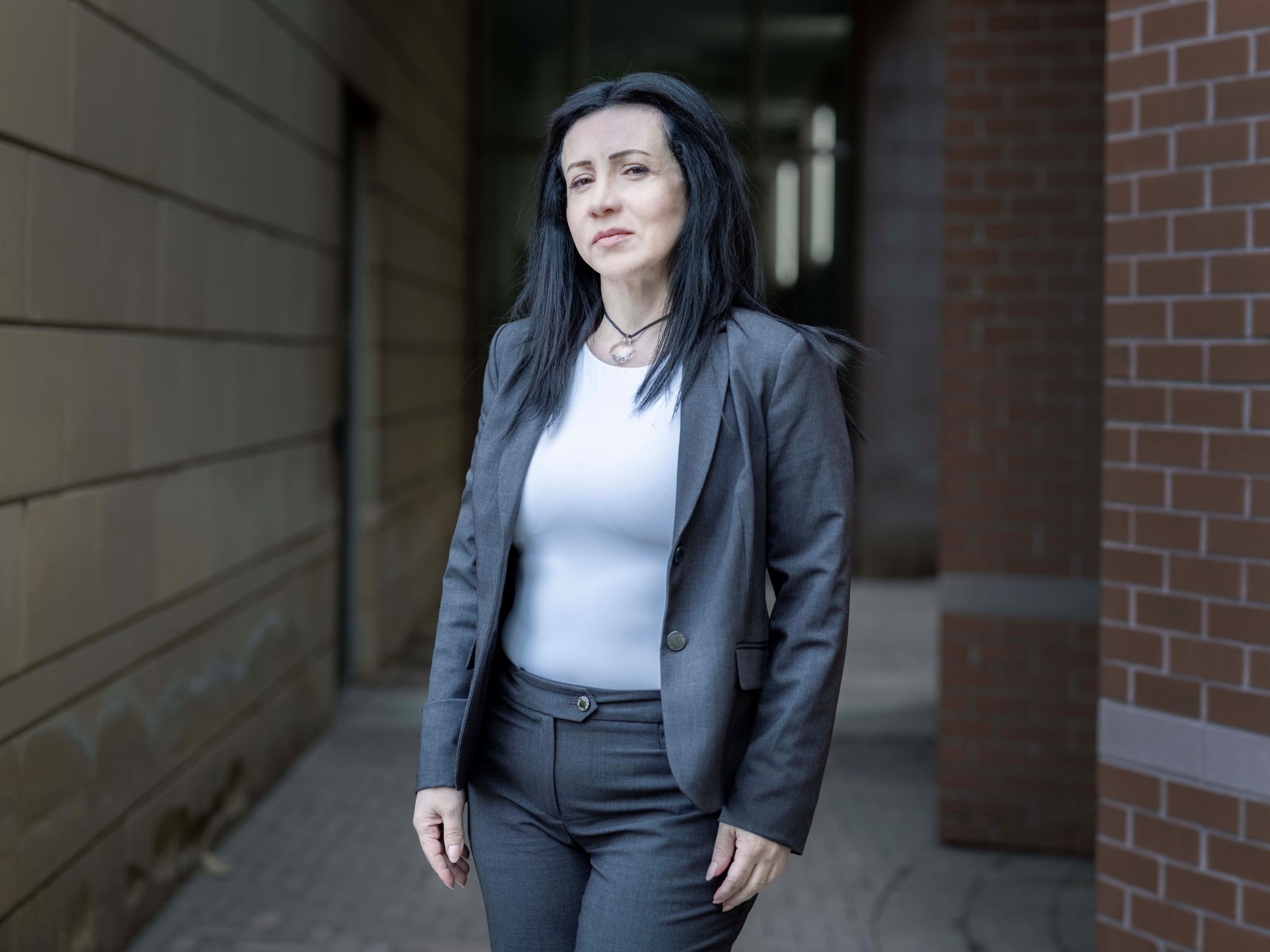 Minerva Haber

, PC

P
Manager, Payroll & Benefits, The Nature Conservancy of Canada (Corp), Toronto, ON



Miverva Haber has lived all over the world, but something about Toronto, Ontario immediately felt like home.  
She grew up in Lebanon, where she lived until the early 2000's. From there, she travelled around the Arabian Gulf on work visas, spending time in Dubai, Qatar and Egypt working in all kinds of industries performing all kinds of roles — from business administration to management. 
When her visa was set to expire, returning to Lebanon didn't feel like the right move for her. So, when she was presented with the opportunity to move to Canada, she was skeptical but curious. All she knew about the country was that it was cold! However, when she landed in Toronto for her first visit, she knew it was her future home.  
"I didn't want to leave!" she laughs.  
She visited a number of times before officially making the move with her young son in 2010. She says she loves Toronto for its modern energy, its cleanliness, but especially for the immediate respect and safety she felt. 
"Here you're respected as a human being," she says.  
In Canada, Minerva originally pursued a career in commercial real estate, but found the market especially tough to break into. She knew she needed something more reliable, and with a Master's degree in computer science, she's always been comfortable with logic and numbers – so, she took a job as a bookkeeper. The company she worked for was small, so she found herself handling many aspects of the financials and HR, including payroll. And she loved it!  
A quick internet search for payroll courses led her to the National Payroll Institute where she quickly completed her PCP designation. In 2017, she took on her first dedicated payroll role and has progressively taken on more responsibility over the years. She now works as Payroll Manager at the Nature Conservancy of Canada, but recognizes that she has had really wonderful positions throughout her payroll career, in part due to her ability to speak French. In fact, she grew up speaking French and Arabic, and only first learned English as a teenager, mostly through pop-culture, music and television at first, until she took some lessons to enhance her English. Now, she also speaks a bit of Spanish too. Suffice it to say, she loves to learn and grow.  
Minerva would describe her career as colourful. While she recognizes there has been a lot of advancement in payroll, she loves the consistency and reliability of the numbers: it's like solving a puzzle. The answers are there within the guidelines and legislation, if you know where to find them. But she also loves the fact that some days also call for more human interaction.  
"Some employees need to be taken care of, every person is different," she says. "Sometimes people come to you upset – and most of the time that's simply because they don't understand. So, I've found my own ways of talking to people to calm them down, to get them to where they need to be to be able to talk things through. And I like that part. It's not only dealing with numbers all day, there is so much more to it." 
As more of the day-to-day calculations become automated, Minerva looks forward to focusing more intently on these interpersonal aspects of payroll.  
"I wake up every day liking what I do," she emphasizes. "I really love payroll and look forward to seeing how the profession changes in the years ahead."