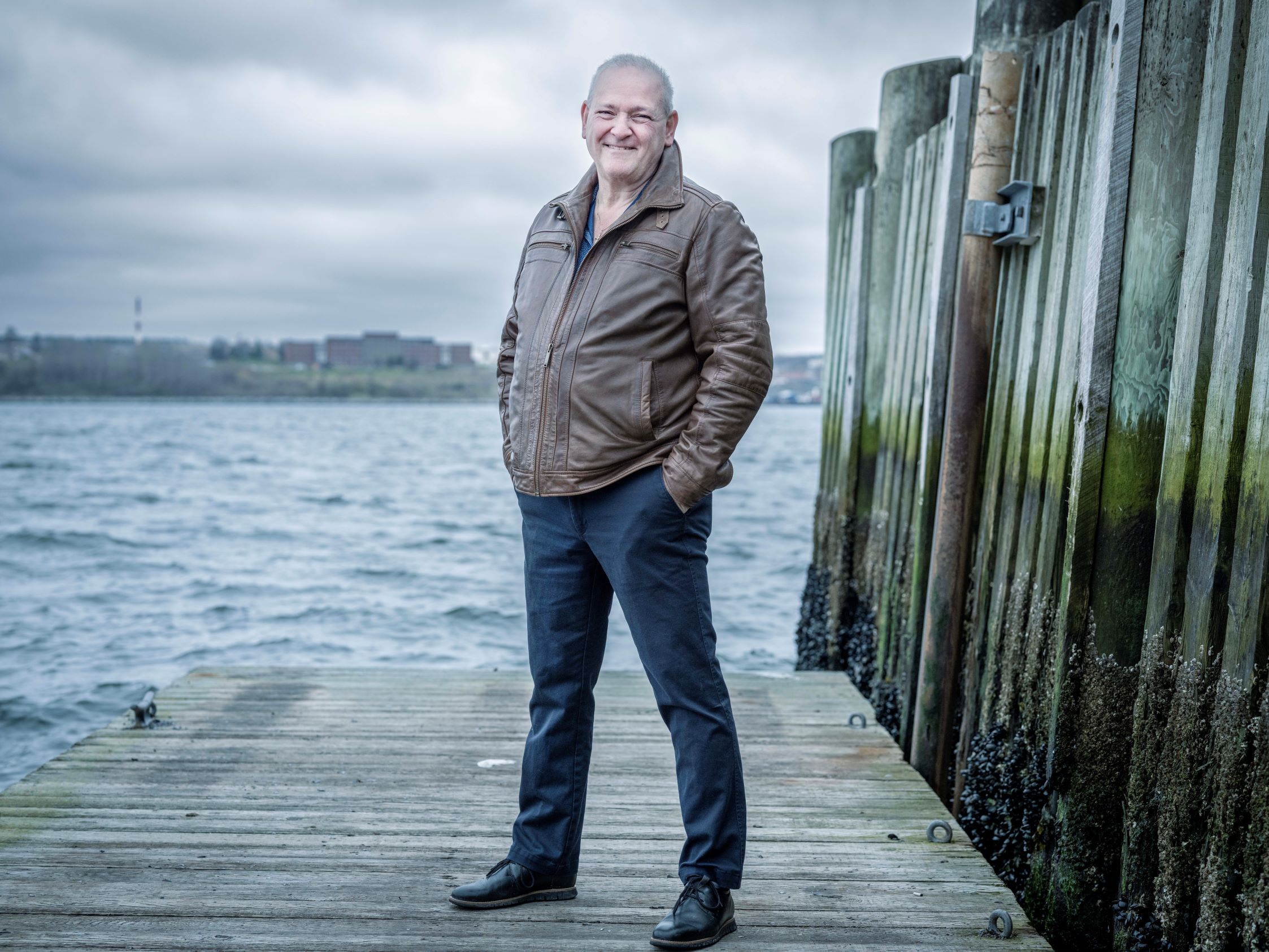 Peter Bonner, PLP
Payroll

Manager

, Nova Scotia Health Authority, Halifax, NS
Peter Bonner has remained close to his roots throughout his life. Born and raised in Halifax, Nova Scotia, he actually lives next door to his childhood home. He explains that when he was a teen, he helped the lady who lived there and, when he got married, she offered the house to him.  
Peter earned his Bachelor's degree in Finance from St. Mary's University but found landing a job in finance wasn't an easy feat—especially in the '80s, following the crash of the stock market. Before long, he pivoted and happily found a job working in payroll.  
"That's the way it seems to go for a lot of people when you talk to them," he says. "You find a lot of people saying 'I didn't pick payroll, it picked me.'"  
Payroll picked well. Peter has now been in the field for over 30 years, and is Manager of Payroll for Nova Scotia Health Authority, which has been an interesting and challenging role over the years.  
When Peter was originally hired in 1998, he joined the team as a Payroll Coordinator for the then-newly established Queen Elizabeth II Health Science Center (QEII), which was the result of a merger of a number of the merger of a number of the Halifax-area hospitals. Over the years, the mergers continued as the various health authorities came together, eventually forming a single entity for Nova Scotia's provincial health in 2015. There has been a lot of change over the years, and Peter has been there through it all.  
Not having gone to school for payroll, it was while working for the provincial government prior to joining his current organization that Peter first became comfortable with the role and found it to be pretty straightforward. There, most employees were salaried, working Monday to Friday, and not a lot changed week to week. However, once he moved to QEII, that predictability and consistency disappeared.  
"It was complicated," he says. "The mergers meant all of these healthcare contracts coming together. Employees had to decide which union they wanted to be part ofand all of the contracts had to be rewritten, which meant a change to the payroll process. Some people were coming from a one-week deferred process and others were on a two-week deferred process, for example. So, we had a combine all these staff members to make sure that we were standardizing the process." 
To further standardize the processes within the organization, Peter found himself supporting the implementation of a new time system to allow each department to better track their hours. Group by group, Peter has been helping to roll out this new process throughout the organization which has since grown from 7,000 to over 23,000 employees. Thankfully, Peter now has a team of around 20 payroll professionals who help to keep things on track. But needless to say, there's rarely a dull moment. 
Peter reflects on his career and notes that it shaped out much differently than he originally expected it to when he first decided to pursue a career in finance. 
"In payroll, while you are dealing with numbers, you're dealing more with a human aspect of everything. Because people's pay affects people," he says. "Some people get very animated about situations, other people are much more relaxed. But the one thing I've learned, and the most important thing to remember, is to make sure everybody is treated equally."  
He explains that's how to empathetically deal with employees isn't something he was taught in school, but it's a big part of his job and his professional philosophy. It's something that was called upon a lot, working in healthcare during the pandemic.  
For anyone who finds themselves with an opportunity in payroll, Peter would suggest that they take advantage of it. He insists, you can develop skills you may not have thought you would ever have. 
"Don't think about it as just numbers, or just punching a machine," he says. "Because it's not. You can learn the numbers, sure, but what you really have to learn is how to deal with people." 
He also notes that the work of payroll is not the work of one person, but it is a team of professionals that are dedicated to ensuring all staff are paid in a timely and accurate manner. And that is something he experiences every day at the Nova Scotia Health Authority – he says it is a true team effort to keep the healthcare system paid for the important work they do.  
Outside of work, Peter is a dedicated husband, and father to his adult son and daughter, who he is incredibly proud of. In his spare time, he is a member of the Knights of Columbus and is passionate about the work they do. He is especially gratified by their recent initiatives through which they have donated hundreds of coats to children in the winter months, over 10,000 pounds of food to local food banks, and gifts to the children of incarcerated parents.  
Without a doubt, Peter is proud of his deep roots, and has so much to keep him grounded in the Halifax community.