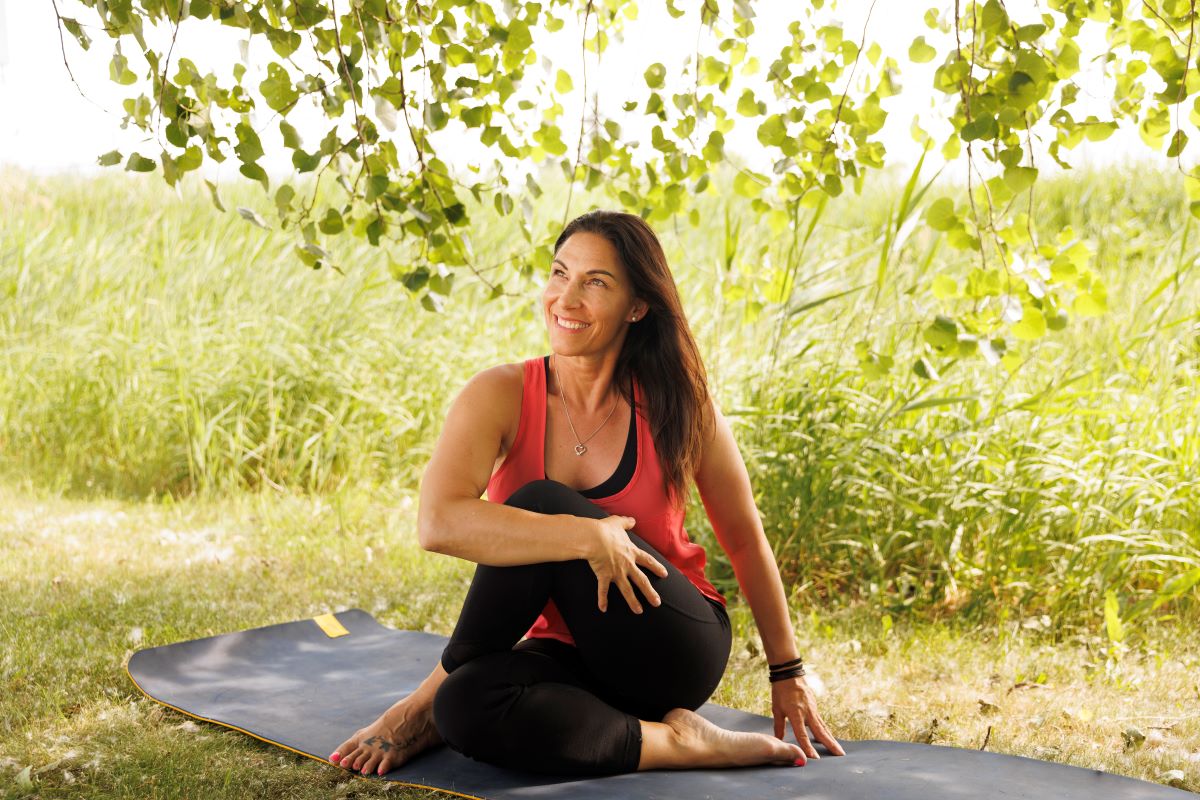 Viviane Boissonneault, PCP
Consulting Director – Administration Control, CGI, Montreal, QC
Viviane is a person who adapts quickly to change while staying focused on solutions. This mother of three wears multiple hats and has lived multiple lives: a young high-level athlete in synchronized swimming, a psychology student, a mother and suburbanite. Through all these changes, she has kept a positive attitude about every aspect of her life.  
In keeping with her diverse professional journey, her career in payroll began when she was working in finance as a student. She accepted a business partnership proposal with an entrepreneur, where her role would be to handle administrative aspects including finances, accounting, and payroll for about 60 employees. Viviane agreed to take on this challenge despite having no experience.  
She still remembers the days when payroll was run manually. Cheques had to be signed by hand by upper management.  
"We were totally dependent on the printer. When the printer broke, payday could get chaotic," she recalls. She also remembers her trips to the bank to deposit her cheque and get cash in hand, or the popular expression "the cheque is in the mail." 
But her passion for payroll really took flight when she was put in charge of deploying a payroll system for 260 employees. There she discovered the joys of sharing her knowledge with others, and since then, she likes to say that payroll is the most "human" part of accounting. Although she had previously taken payroll compliance courses, it was only after this deployment experience that she decided to get her designation from the National Payroll Institute.   
Viviane also appreciates the importance of personal connections and the responsibility that payroll professionals  accept and take into consideration in their work, because behind every payroll department are real people who depend on it for their daily lives. Her accounting experience and her familiarity with human resources help her communicate effectively.  
When she was a synchronized swimmer, she often had to explain the sport to friends and family – and found herself facing the same situation at the start of her career in payroll.  
"Like synchronized swimming, payroll was something that most people still didn't know much about," she says. "But over the years, both have definitely raised their public profile." 
After running payroll and helping to deploy systems for a diverse range of companies – union and non-union, service companies and companies with a focus on sales, and so on – Viviane now works as Consulting Director for the Administration Control team at CGI. She describes her role as the "behind the scenes" aspect of payroll.  
"My combination of knowledge of laws, compliance, accounting and business administration allows me to take charge of a multidisciplinary team," she explains.  
Viviane attributes her success to meditation and positive visualization techniques she learned as an athlete, which she continues to practice in her professional life.   
Viviane is happy to see the changes that have come to the payroll industry, including work-from-home options that allow for a better balance between work and family. She recalls once having to turn down a job offer because the company was over an hour and half from her home. Today, Viviane is a happy mother with a lovely home in Laval, where she takes full advantage of the local parks and outdoor spaces to practise yoga while her kids play their favourite sports.